24/7 Access
Over 30 Cameras
Newly Constructed Storage Facility with Outdoor Parking!
Bed, King Size
approximately 70 cubic feet
Bed, Double Size
approximately 55 cubic feet
Bed, Single
approximately 40 cubic feet
Bed, Bunk (set of 2)
approximately 70 cubic feet
Dresser, Chest of Drawers
approximately 30 cubic feet
Cedar Chest
approximately 15 cubic feet
Ironing Board
approximately 10 cubic feet
Side Tables
approximately 10 cubic feet
Wardrobe Boxes (30 hangers)
approximately 10 cubic feet
Mirror
approximately 10 cubic feet
Size Suggestion
To receive a size suggestion, select the items you wish to store.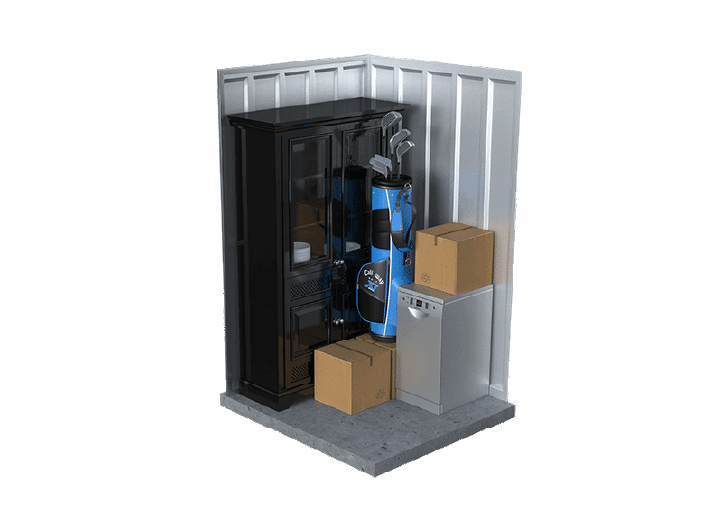 Storage Units Near Dayton, OH
We offer some of the cleanest and most secure storage units in southwest Ohio. In fact, our climate-controlled units are very close to The Dayton Regional STEM School and the University of Dayton, for instance. With a convenient location right off the main road and close to the highway, you are sure to love being able to walk in and out in minutes!
Climate-Controlled Units in Dayton, Ohio
Did you find yourself in need of some storage because you're painting the interior of your house? Maybe you need to store all your household belongings because you're looking to move near Dayton, Ohio. No matter the situation, our climate-controlled units allow you to secure your most sensitive items. Choose climate control if you plan on storing furniture, electronics, and other things that need protection from the elements.
Storing your vehicle was never as easy as with our indoor and outdoor RV/boat/car parking spaces. You will certainly enjoy our online payment options if you live in Dayton, Riverside, Beavercreek, Fairborn, Centerville, Bellbrook, Kettering, Oakwood, or Byron, Ohio. No need to wonder how you're supposed to make your payments when the facility is closed since our customers can do it from anywhere with an internet connection!
Office Hours
Monday 9:00 AM to 5:00 PM
Wednesday - Friday 9:00 AM to 5:00 PM
Saturday 10:00 AM to 2:00 PM
Access Hours
Sunday - Saturday 6:00 AM to 6:00 PM